Posted by Lanes Car Products on 15th May 2015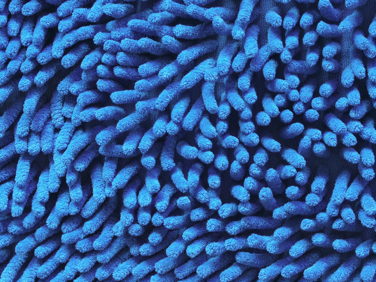 You love your car. You love driving it as often as you can, whether through the city or out on the open road, enjoying the freedom and independence of being at the wheel. You love to keep your vehicle running at top condition, and you also want to keep it looking as clean & fresh as it did when you first bought it. At Lane's Professional Car Products, we offer a fantastic selection of cleaning products and aids for lasting, professional finishes – and some of these are made with microfiber.
In recent years, more and more car-lovers have started to use microfiber cleaning products to detail their vehicles, with such items as mops, towels, and dusters a staple part of the revitalization process. We have a wide range of microfiber products, all made with the best materials for maximum efficiency – but why are they so popular now?
Microfiber products clean with much greater ease than some other products, and often need no additional cleaning chemicals or mixes to be effective. Microfiber is classed as any fiber which is one denier or less: denier refers to the measurement of fineness in fiber – at just one denier, this makes it even finer than a silk strand. Because of this, microfiber products clean better because smaller fibers can attach themselves to the majority of microscopic particles of dirt and grime; larger cloth-based cleaning products may simply brush over, without lifting the dirty particles away.
A Finer Class of Cleaning
As you can see, with such high-quality cleaning performance, microfiber products are the ideal choice for detailing your car. Using these to treat your exterior and interior surfaces – with our cleaning products – will help to make your car look as good as new.
Using microfiber cloths is simple enough, and you should use as little water as possible. Cleaning your car's windows will require wash and a sponge/towel, but you should go over the clean glass with a microfiber towel to pick up any remaining dirt or grime that may have been missed. However, if your windows aren't coated with much grime to start with, just go over them with your microfiber to keep them clean.
If microfiber is going to be effective for cleaning, this needs to be split – if it's not split during the manufacture process, it's little more than a soft cloth or duster. When microfiber is used in furniture and clothing, this isn't split as it doesn't have to be absorbent; when buying microfiber cleaning products, you need to ensure they're split. All of ours are made with split microfibers, for maximum efficiency.
Quality you can Believe in
When our founder, Lane Pietro, established the company, he was coming from years of experience detailing people's cars using branded cleaning products. He soon found that they didn't provide the high quality he needed or expected, and he knew that – if he were able to create his own – he could perform a better detailing service in less time.
Soon enough, he created his first wax, and has since launched a massive range of products. Our microfiber cleaning towels and pads are made with this same focus on maximum performance, to provide you with a lasting professional finish. If you're unsure which products are best for your vehicle, feel free to get in touch – we're happy to give you all the guidance and information you need! Just give us a call on 1 – 866 – 798 – 9011, or send us an email at lane@lanescarproducts.com