Fast Lane Spot Free Car Wash, a subsidiary of Fast Lane Mobile Wash & Detail is the only mobile auto detail company in St. Louis, Missouri to maintain the appearance of auto dealership lots by spraying the new and used inventory with Reverse Osmosis Water (Spot Free Water).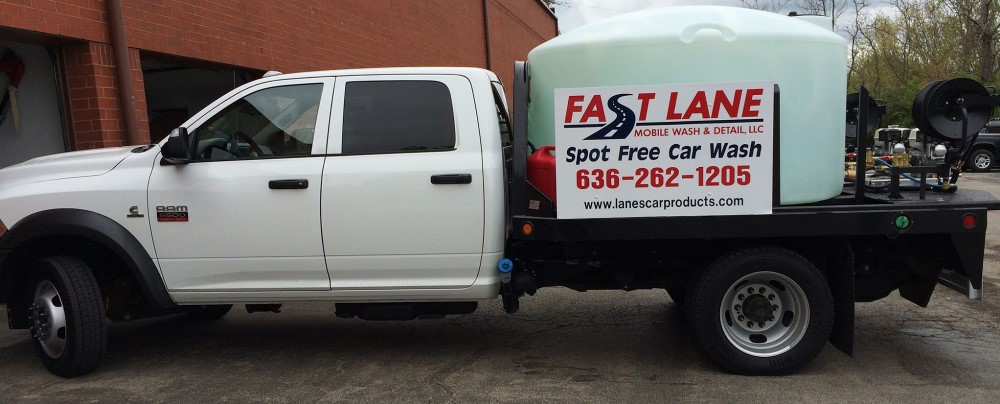 What is reverse osmosis water? A method of producing pure water forcing saline or impure water through a semi permeable membrane across which salts or impurities cannot pass producing spot free water.
Spraying and maintaining your dealership's new and used inventory with R/O water has many benefits:
Touchless Using Spot-Free Water

No Paint Scratching

No Water Spotting

No Need to Use Your Water

Self-Contained Spot-Free Water System
Now auto dealerships can keep their cars looking great without the risk of scratching from companies using dirty chamois. Servicing St. Louis County. Call 636-262-1205 for pricing.