Posted by lanes car products on 10th Aug 2015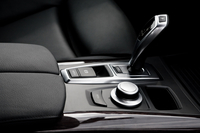 Be honest – when did you last spend time detailing your car's interior? Even if we make an effort to wash our car's exteriors on a regular basis, waxing & buffing again and again, keeping the interior at its best is not always so easy.
As a dedicated car-enthusiast, you know how important keeping your vehicle in top condition is for both its good looks and performance. Our cars are extensions of us, of our homes: they are our living spaces while on the road, and should be a comfortable, safe environment no matter how much or little time we spend behind the wheel. If you use your car everyday – as most people do – for your drive to work, for running errands, or for picking the kids up, the interior is much more likely to become dirty faster than cars used less regularly. For collectors, keeping your interior neat is essential to ensure cars look as good as new when showing them off.
Dust, dirt, food-crumbs, spilled drinks, mud, and more can all affect your interior's condition. A dirty interior can affect your enjoyment of driving, the comfort of your passengers, and be unhygienic due to a build-up of bacteria. At Lane's Professional Car Products, we stock a range of items designed to make cleaning your interior faster, easier, and more effective than ever.
Lane's Carpet Cleaner Scrub Brush Pet Hair Removal Kit contains three tools ideal for reinvigorating your interior.
Lane's Dry Foam Carpet and Upholstery Cleaner is formulated for a strong, long-lasting, professional finish. This concentrated cleaner destroys grime and dirt within seconds – no water is needed to activate it, and it's safe for all upholstery & carpets. It even leaves a pleasant scent behind!
Our Lane's Carpet & Floor Mat Scrub Brush features stiff nylon bristles, which get right into the pile of your carpets and floor mats to release & pull dirt up. Thanks to the curved handle, the brush allows easy access to areas around and under seats – trying to clean them with a standard brush can be frustrating, perhaps even putting you off before you actually get to remove all dirt and grime! Using this brush is much more effective, leading to lasting results.
As anyone who loves to let their dog (or cat!) ride along in their car – either on day trips with the family or just when driving to a picturesque spot for walking – will know, beloved pets can leave plenty of hair behind on seats & on carpets. This stone is quick and simple to use, and removes hair for a cleaner, more hygienic interior – it can also be used on clothing, pillows, comforters, and blankets. This is more durable, effective, and eco-friendly than using some other products to remove pet hair from upholstery.
The stone is produced from 90% post-consumer recycled materials, hypoallergenic, and odor-free – use it again and again for a professional finish! Anyone can use this with a gentle sweeping motion – the rigid texture picks hair up with a minimum of effort.
This kit is a must-have for anyone looking to clean their car's interior for lasting results: each tool is user-friendly, and the entire kit can be kept in your car for treating your vehicle on the road. As with all of our products, the kit is also cost-effective, affordable for all budgets.
At Lane's Professional Car Products, we're passionate about providing the best detailing products for cars & trucks of all makes & models. We're sure you'll find this kit fulfills your needs, but if you have further questions, please feel free to get in touch!