Posted by Lanes Car Products on 17th Jan 2016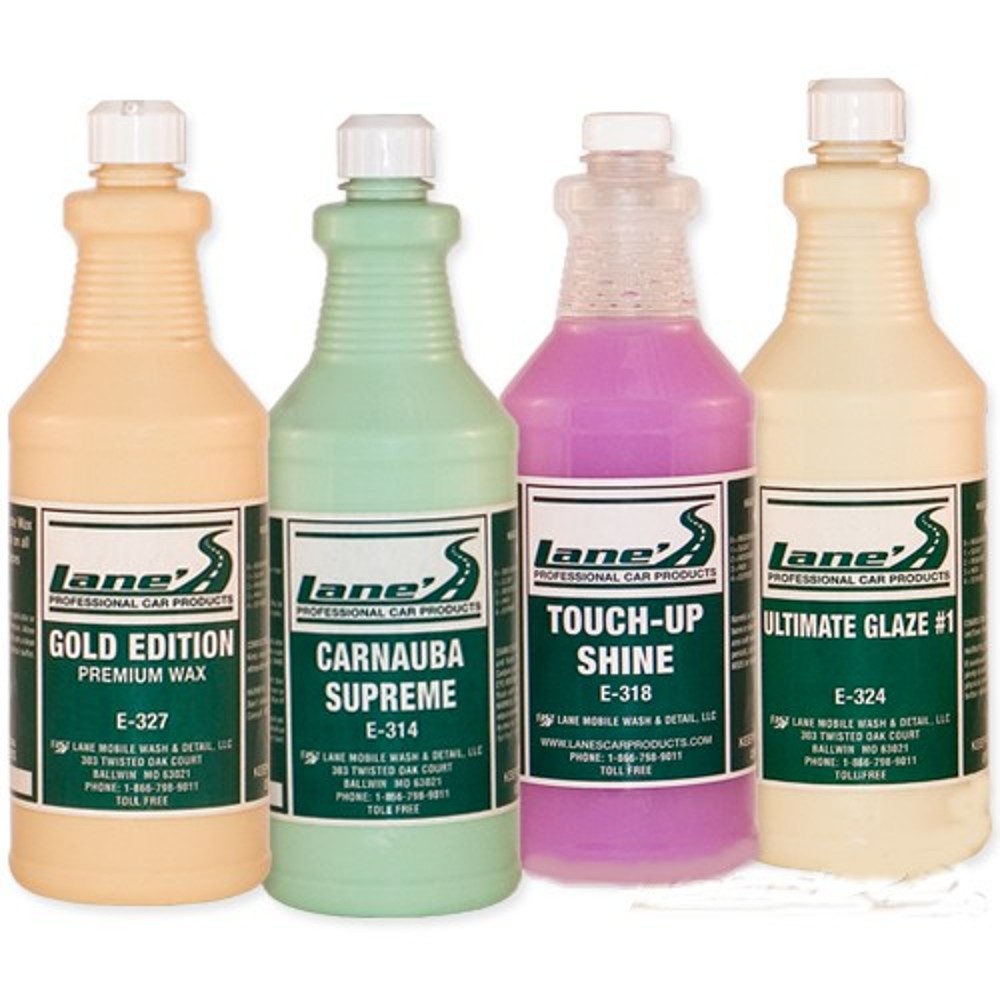 We all know that to keep your car's finish in top condition, it needs to be regularly waxed and properly cared for with the best products. Acid rain, road salt, bird droppings, sap, bugs and UV rays conspire together to turn your beautiful car into an undesirable – and less valuable investment. Fortunately Lane's has the best car wax kit available for your ride – the Carnauba Wax Kit!
We start with Lane's Ultimate Glaze #1. Our best car polish is safe and works brilliantly on all finishes and will clean and polish the paint, while bringing out a superior shine. Once you have your finish properly prepped with Ultimate Glaze #1, you are ready for the next step.
Next, you are ready for our Carnauba Supreme wax! Carnauba Supreme is a pre-softened long lasting Carnauba wax that is as easy to apply, as it is to remove. Carnauba Supreme works great on any color, or paint finish, but works especially well on black, red or metallic lacquered paints or clear coats. Carnauba Supreme is simply unrivaled when it comes to bringing out a long lasting, brilliant, and protective shine on your valuable finish!
To put the finishing touch on your vehicle's finish, use Gold Edition, a superior finishing wax that gives a glossy shine to the protective foundation. Just like the Carnauba Supreme, Gold Edition is extremely easy to apply and remove. It too is safe for all finishes and will add that final layer of protection and brilliance.
Finally, to keep your vehicle looking its best in between waxes, we highly recommend Touch-Up Shine. Touch-Up Shine is a professional detail spray is rated number one amongst professional detailers and provides your vehicle with the final touch it needs to keep looking in top form at all times.
When you use Lane's Carnauba Wax Kit, you are simply using the best and most effective combination of vehicle waxes that will reinvigorate and protect the most expensive and exclusive vehicle finishes. And as an added bonus, you will save serious $$$ when ordering these items as a kit rather than individually! If you want the best for your vehicle you can only get it at Lane's Car Care Products!