Posted by Lanes Car Products on 15th May 2015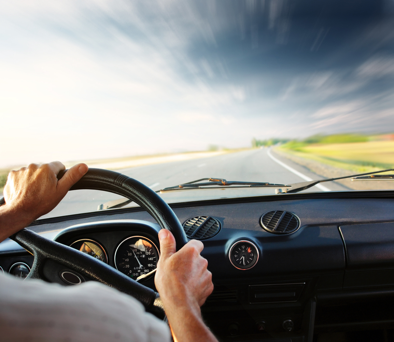 Your car deserves the very best treatment during intensive detailing sessions. At Lane's Professional Car Products, we provide a wide range of cleaning and care products ideal for cars of all kinds, from the latest models to classic designs. As a dedicated car-lover, you'll know how important it is to focus on more than the paintwork when cleaning your vehicle – you need to give the internal area as much attention as you do the outside.
If you have leather seats, keeping them in top condition is key to prevent them becoming dry, cracked, and looking past their best. Our selection of leather-treatment products are formulated with the very best ingredients, to provide a lasting professional finish. Join us as we take a look at just a few, to give you an idea of their benefits and performance.
This product is designed to remove stains, dirt, grime, and oil with fast performance and easy application. Safe for all leather surfaces, this features a trigger sprayer and eliminates the need for hard scrubbing. Spilling food and drinks onto your car seats is easily done, particularly if you become distracted or find yourself in a hurry.
Just spray this on, use a microfiber towel or interior detail sponge to rub the area gently, and remove filth. Once they're cleaned, wipe them down again with the towel – they'll look as good as new!
Ideally, you should use this after our Auto Cleaner. This is designed to reserve and soften leather, help to keep your leather seats looking dealership-fresh, with a pleasant scent (this can also be used on steering wheels, too).
Again, use a microfiber towel or alternative applicator to apply our conditioner, and rub it in lightly, paying careful attention to cover the entire area. Once the conditioner is rubbed in thoroughly, wipe away any excess with a towel. Your leather surfaces should now look clean and fresh.
This is a great little piece to take with you on the road, wherever you go – if you have any small spillages but don't have time to actually stop and perform a thorough clean, just spray this on for quick, easy treatment.
Our Leather Vinyl Cleaner can be used on both leather and vinyl surfaces (as the name suggests!), and removes oils, dirt, and grime, working as both a cleaner and protector. Just spray this onto the surfaces you want to treat, and rub it in with a towel – once the entire area is clean, wipe any remaining fluid away. Just keep this in your glove box or boot, so it's there when you need it!
This brush safely cleans your seats, with easy use and fast performance. Made of horsehair bristles, set into a tough handle, this is ideal for removing grime and dirt. Again, as with the Leather and Vinyl Cleaner, keep this close by, for when your seats need a quick treatment.
Lane's Professional Car Products are made by car-lovers, for car-lovers. From professional detailers and used-car dealers to collectors, people use our products to keep their vehicles looking their best. Take a look at our range of leather cleaners and conditioners to find the perfect items for your car, at affordable prices for all budgets. We can provide all the information and advice you need – just give us a call on 1 – 866 – 798 – 9011, use our Live Chat feature to speak with a helper in real-time, or send us an email at lane@lanescarproducts.com