Posted by Lanes Car Products on 21st Oct 2015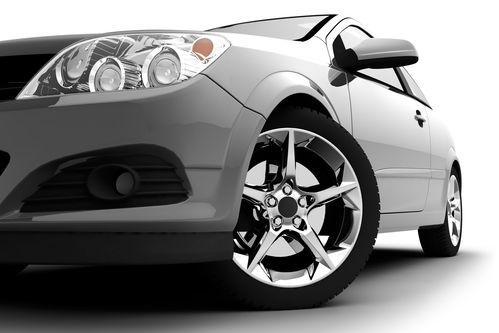 As we're dedicated to providing you with an unparalleled range of professional-quality car care products at market-leading prices, creating a special weekly offer was a natural move!
That's right – we've introduced our Product Offer of the Week: a new deal which sees some of our most popular goods reduced in price for seven days only. This is a fantastic way to help you get your hands on impressive auto-detailing aids at an even lower price – discover new tools to use in your regular vehicle-cleaning routine for lasting results.
We change our offer weekly to keep giving customers like you incentives to try new products, perhaps ones you might not have spotted on our site before: you may find a new item that helps to shave even more time off your auto-detailing routine, or that gives your car an extra-special shine. The Product Offer of the Week may be on just one item, or more – as with this week's deal!
This week, you can get both of the below kits at a lower price:
Carpet Cleaner Scrub Brush Pet Hair Removal Kit
Keeping your car's interior clean, neat, and fresh is vital not only for good hygiene, but also to prevent bad smells building up – when you and your passengers climb into your beloved vehicle, you want to feel good, happy, & confident. Nothing will put a downer on your drive than a bad smell, or mud (or even worse!) at your feet.
One great item to add to your interior-cleaning range of products is the Carpet Cleaner Scrub Brush Pet Hair Removal Kit. This features a stiff nylon bristle carpet & floor mat scrub brush, a carpet & upholstery cleaner, and a pet hair-removal stone for your seats & carpet. If you drive with your dog in the car on a regular basis (whether taking them for a walk on the beach, a run in the hills, or even just for some company while you head to the store), you'll know just how much hair can accumulate on your seats and carpet.
This is unpleasant for any passengers who may not have dogs, and who will be much more likely to notice it – if they have to spend time brushing hairs off their trousers, they may be reluctant to take a ride with you again in the future.
The Lane's Dry Foam Carpet & Upholstery Cleaner is a concentrated formula that eliminates grime & dirt in seconds, with no need for water to activate it.
Our Lane's Carpet & Floor Mat Scrub Brush is fantastic for getting deep into your carpets & floor mats' piles, pulling up any unwanted grime & dirt; its curved handle makes it comfortable to hold for long periods, and allows for easier access to hidden areas behind or underneath seats.
Last but by no means least, the Pet Hair Removal Stone is easy to use on your seats, carpets, clothing, and even pillows & blankets. Just sweep it across the fabric in question for quick, easy removal of bothersome hairs.
"California Style" Water Blade 14 Inch & Microfiber Towel Combo
Our One Pass Water Blade features a 14-inch design for a quick, clean, and long-lasting treatment of your car's surface: this removes water with impressive speed, leaving your car or truck dry in a single pass, adapting to any contour. The patented T-Bar edge features medical-grade silicone – one of the smoothest, most gentle items on offer in today's auto-detailing sector. This tool allows for a serious reduction in time needed to dry your vehicle – ideal for those last-minute washes when time is of the essence!
Alongside the One Pass Water Blade, the 16 x 16 Microfiber Towel is made for a lint-free, streak-free finish. Use this after the blade for a great close to your cleaning session: catch drips and runs with a minimum of fuss.
We hope you like the products on offer this week – be sure to check back next week to see what other great savings you can make!