Posted by Lanes Car Products on 10th Jul 2015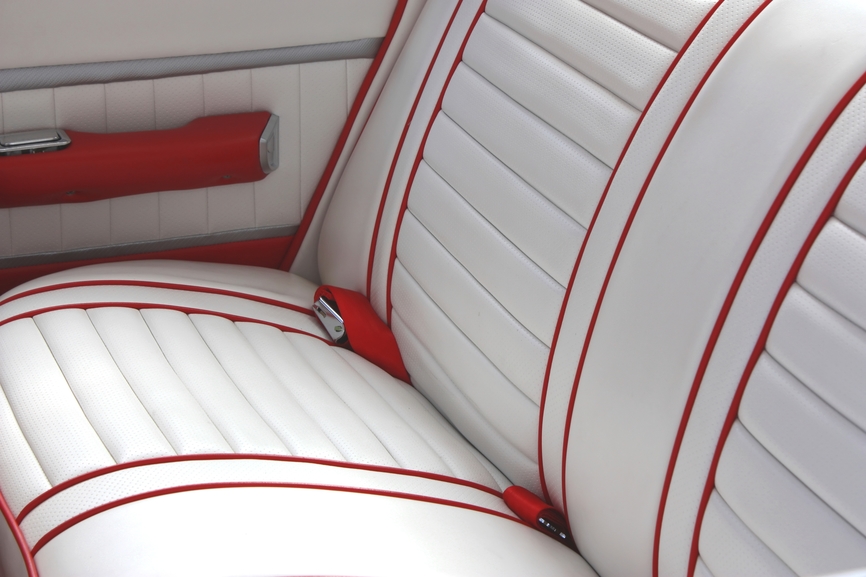 When you buy a car with leather seats, you want to preserve their quality and smell for as long as you can: if well-maintained, they can help to bring a feeling of great comfort and freshness. However, if you neglect to treat your seats, or just forget altogether, they can become dry, cracked, and lose their smell.
At Lane's Professional Car Products, we're dedicated to helping car-enthusiasts like yourself get the most out of their vehicles for as long as possible – using our range of items in your auto-detailing routine can make a huge difference to the look and feel of your car or truck. Our Lane's Auto Leather Cleaning Kit is the ideal solution to keep your leather seats in top condition, maintaining that dealership-fresh quality for a long time to come.
How does it work?
This kit will soften, clean, and restore all leather surfaces, by removing dirt, grime, and oil in a safe way. This kit features a selection of products, but is still competitively priced: we formulate our items to provide lasting, effective performance, and are affordable for all budgets.
The kit features Lane's Leather Cleaner: this cleans and softens your leather surfaces, with easy-use and safe performance for all leather surfaces. This eliminates the need for hard scrubbing, and is heavily concentrated. Just use this by spraying the surface, and then use a microfiber towel or sponge to rub the surface and remove the dirt. Once you remove all the dirt, use a microfiber towel to wipe it clean.
Next up is our Leather Conditioner, which preserves, beautifies, and softens leather. As this helps prevent cracking and keeps your leather looking new, you'll really notice the difference after repeated use. This also maintains a pleasant smell, keeping your car or truck feeling fresh. This can also be used on steering wheels! As with the Cleaner, this is easy to use: just apply the Conditioner to the surface you want to treat, using a microfiber towel or applicator. You should then gently massage the Conditioner into the surface to soften it (don't worry about applying too much); once you finish working the Conditioner into the surface, simply wipe away any excess.
Lastly, use our Spray Leather Scent under your seats and in your vents to finish the kit's treatment. This restores the smell, and is used by auto detailers and auto dealerships around the world – that 'new car smell' is incredibly important to a customer's perception of a potential new vehicle, and should be kept for as long as possible to keep a long-term feeling of freshness. This spray is also a big help if your car or truck is prone to attracting bad odors, such as if you drive after playing sports, drive muddy & wet dogs around, or often eat hot snacks while parked up.
This kit is designed to provide an unparalleled level of quality and effectiveness, for long-term use. We know how important it is to keep your car looking and feeling at its very best – once your leather seats become cracked, they will need replacing if you want them to look as good as new, and this can be expensive. Using our Cleaner and Conditioner prevents the need for replacements, and is easy to use, for enthusiasts with all kinds of detailing skills. This kit has proven hugely popular with our customers (just check out our reviews), and if you need any information or advice before you buy, feel free to get in touch! You can call us, email us, or use our Live Chat feature.