Posted by Lanes Car Products on 10th Jul 2015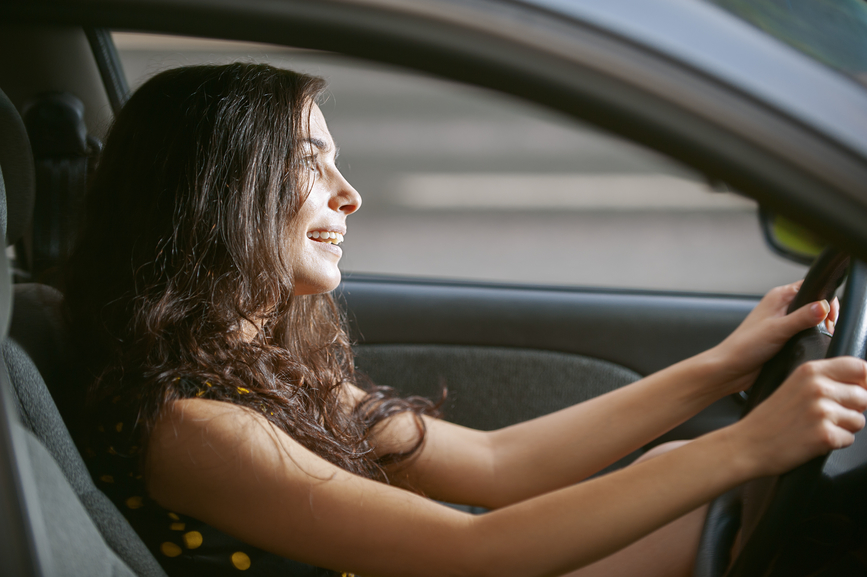 Keeping your car as clean and fresh as possible is key to maintaining maximum comfort, for yourself and your passengers. Driving while surrounded by foul odours can be unpleasant, to say the least – and keeping a car air freshener close to hand is a fantastic way to avoid this.
When you buy a car from a dealership, it usually has that delicious 'new car smell' that helps add a sense of freshness and excitement to the entire experience. After a while, though, this smell will start to fade as you begin to bring your own smell to the car; perhaps drink strong coffee, eat the occasional snack, and bring mud in on your footwear.
So, how can you recapture it?
Car air fresheners are available in all sorts of designs and styles. The well-known 'pine tree' hanging on the rear-view mirror is a classic, and various scents are available. However, for the passionate car-enthusiast, you may want to try something a little different – whether you'd prefer a stronger scent, experiment with some unusual sweet blends, or mix-and-match, we have the perfect solution.
At Lane's Professional Car Products, we love our cars as much as you love yours: we're passionate about helping dedicated enthusiasts like yourself keep your vehicle in top condition, inside and out. Our range of car air fresheners are formulated to provide a variety of long-lasting pleasant scents, at affordable prices.
Let's take a closer look at our selection, and the diverse assortment of fresheners available.
This is a real breath of fresh air for your car! Our Bubble Gum scent is water-based and easy to apply thanks to its trigger-sprayer (like all of our fresheners), and can be used on your carpets, under your dash & seats, as well as in your vents.
This is definitely a refreshing change from your usual scent! Featuring an authentic smell of baby powder, this will make your car smell as good as new, and has been formulated to provide a lasting effect. As with all of our air fresheners, this is available in 16oz and 32oz sizes, and can be easily stored in your car in case you want to have a spray or two while on the road.
This is a classic, with that instantly-recognizable pine scent to make your car smell as fresh as if you're driving it for the first time.
Bring a distinctive scent of honey suckle to your car! Just spray on your upholstery and under your seats, and you'll start to notice the difference immediately.
Our range also includes Orange, Summer Breeze, Island Air, Cherry, Lemon, Vanilla, and more. As we create all of our products ourselves, we focus on creating a high-quality, lasting performance, at competitive prices for all budgets. No matter what your car, no matter whether you drive it everyday or have a collection for show only, our products will help to keep vehicles looking and feeling their best. Our car air fresheners are easy to use, with a fast-acting effect.
We hope this has whetted your appetite to try some of our air fresheners – you'll be glad you did! If you want to know more about our range, or have questions about prices, delivery and payment options, please feel free to give us a call on 1 – 866 – 798 – 9011. You can also email us, or use our Live Chat feature to speak with us directly.