Posted by Lane's Car Products on 7th Mar 2016
There are many different tire shines on the market today. However, finding a good one can be tough. To achieve a high shine comes down to the concentration of silicone, a key ingredient that makes up the product. Silicone is expensive and some manufactures choose to cut cost and limit the concentration of this ingredient. The end result will be a tire shine that will run and cause a tire to not be fully protected and shiny.
Lane's Super Blue Tire Gloss is a high concentrate of silicone and will not run when applied to the tire. You will have days of protection and a shine that will amaze even the true car fanatics.Below are a list of benefits for using Lane's Super Blue Tire Shine.
Benefits Of Super Blue Tire Shine
High Shine High Gloss
Streak Free Sling Free Tire Dressing
Keeps Tires Looking New – Wont Turn Tires Brown
Withstands Rain And Weather
Silicone Dressing
Trigger Sprayer included with 16 oz and 32 oz sizes. Lane's Super Blue Tire Shine has a high gloss shine used by professional detailers and auto dealerships on a daily basis. Now you can prevent cracking and discoloration of your tires with this professional tire shine. Individuals that use Lane's Super Blue Tire Shine on a regular basis often find that it holds up for weeks in even the most extreme weather conditions. Protecting your tires has never been easier, simply mist on and walk away. Grab a bottle of Lane's Super Blue Tire Gloss today, you'll be glad you did!
Instructions for dressing your tires: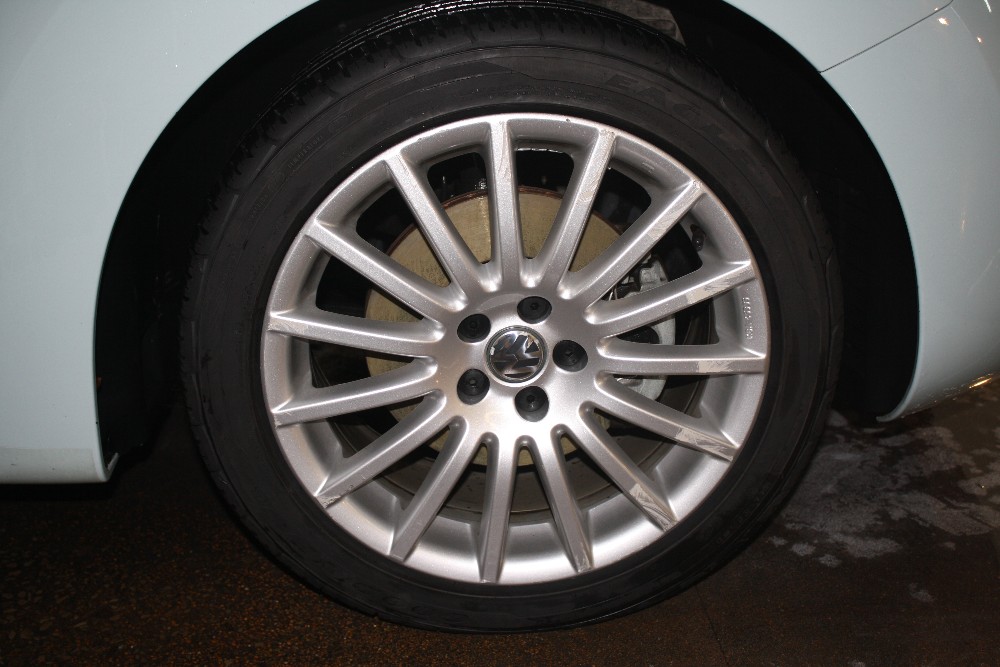 Step 1 – Make sure that the tires are completely dry after using Lane's Black & White Tire Cleaner.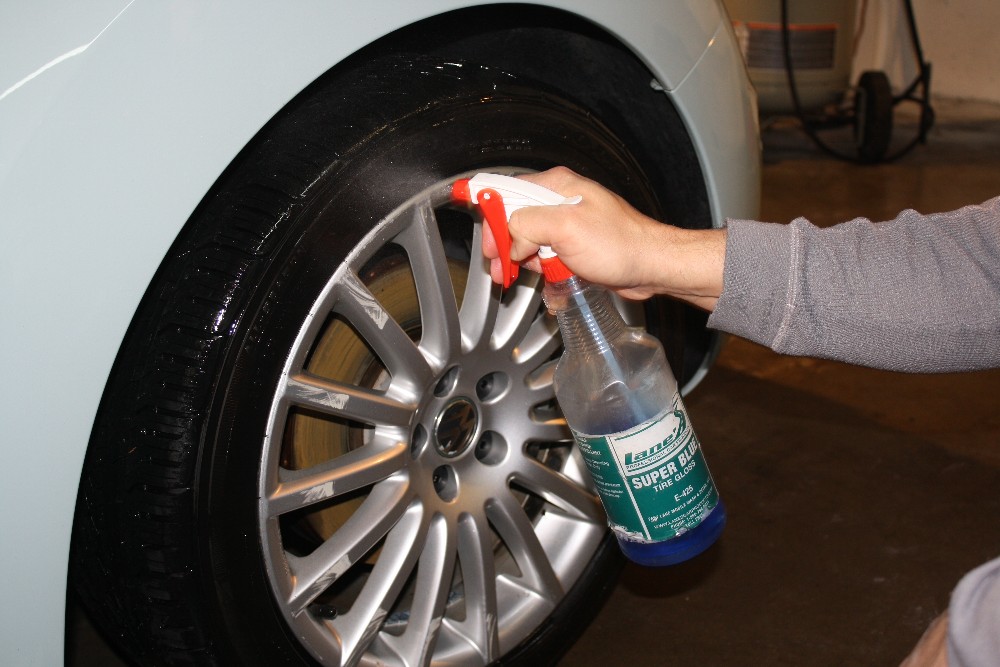 Step 2 – Now you are ready to apply Lane's Super Blue Tire Gloss using even strokes with the provided trigger sprayer.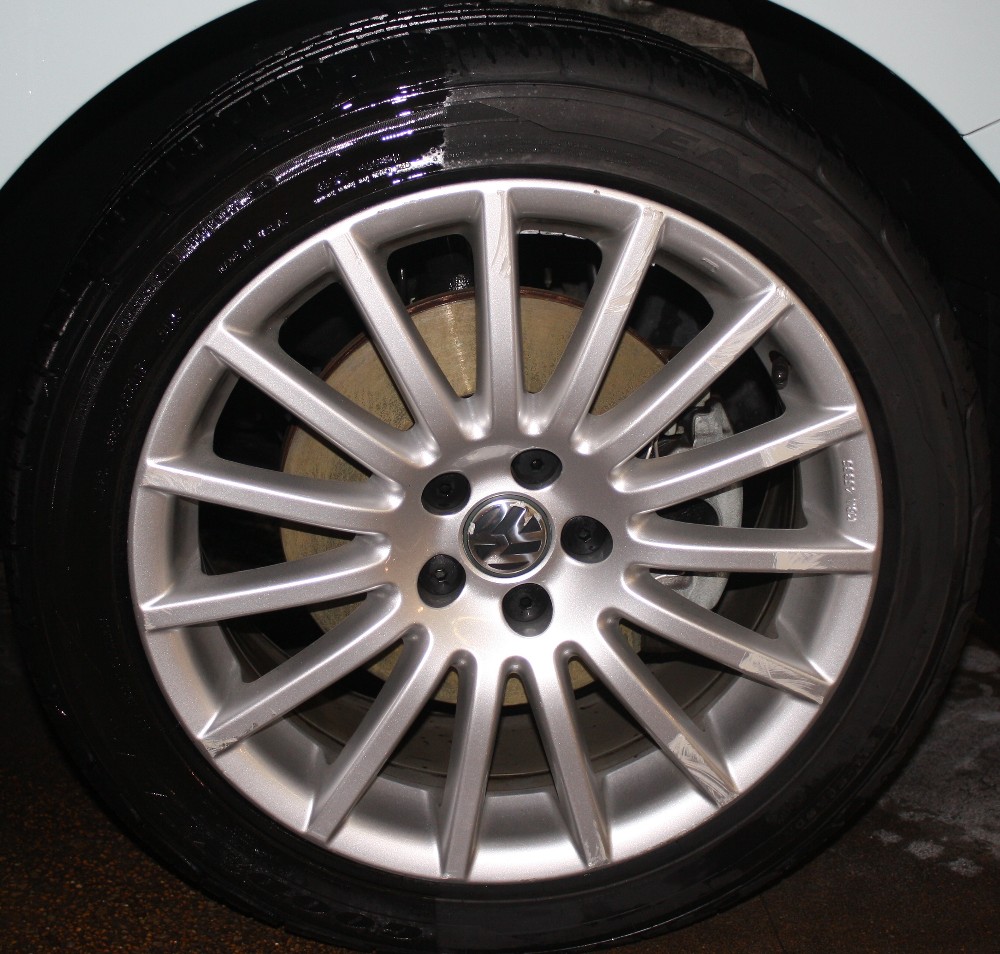 Step 3 – If you prefer, you can use tire dressing applicators to even out the tire shine.
As you apply Lane's Super Blue Tire Shine, you will notice a dramatic difference in the look of your tires.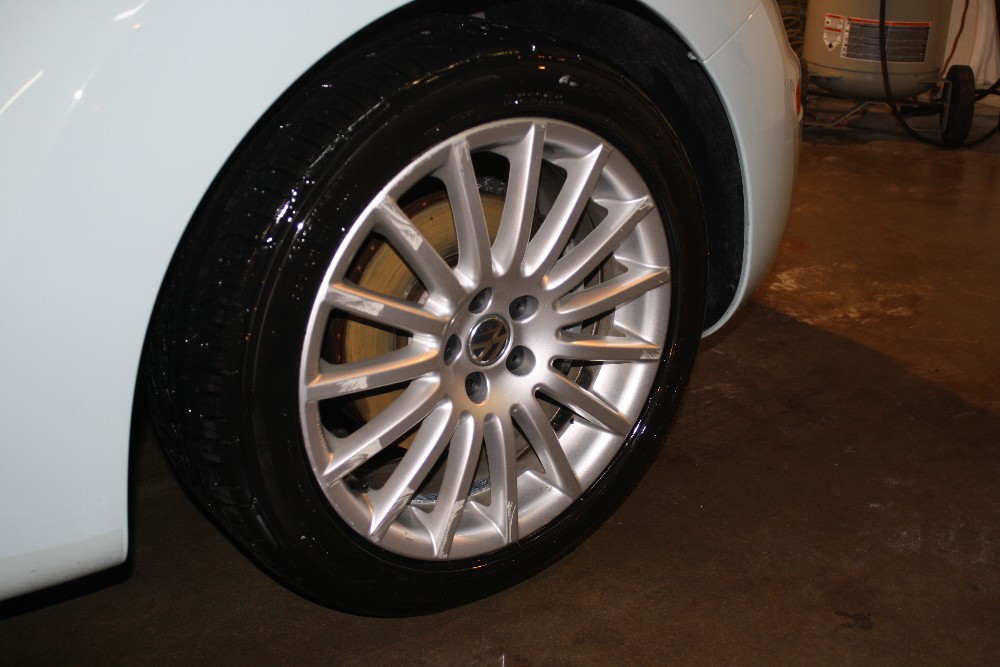 Now that you have fully dressed your tires with Lane's professional tire shine, you can walk away knowing you have taken the proper steps that will go a long way to increase the life of your tires.