Super Blue Tire Shine Dressing
Product Description
Your engine does the work, but your tires take the beating. Protect your tires from cracking and prevent discoloration by adding Lane's Super Blue Tire Shine to your detailing routine. This spray-on solvent ensures a streak-free shine without the sling often associated with water-based tire dressings. Detailers and auto dealerships use Lane's Super Blue Tire Shine Dressing to get showroom-quality shine and increase the lifespan of tires.
Application is easy—spray tires in even strokes and allow for dry time. Tire dressing sticks best to clean tires, so be sure to cleanse tires first with Lane's Black & White Tire Cleaner before applying Super Blue Tire Shine Dressing.
Silicone Dressing

High Gloss Shine

No Streaks/No Sling

Withstands Extreme Weather Conditions

Available in 16 oz. and 32 oz. Spray Bottle, or 1 gallon jug
Instructions for dressing your tires: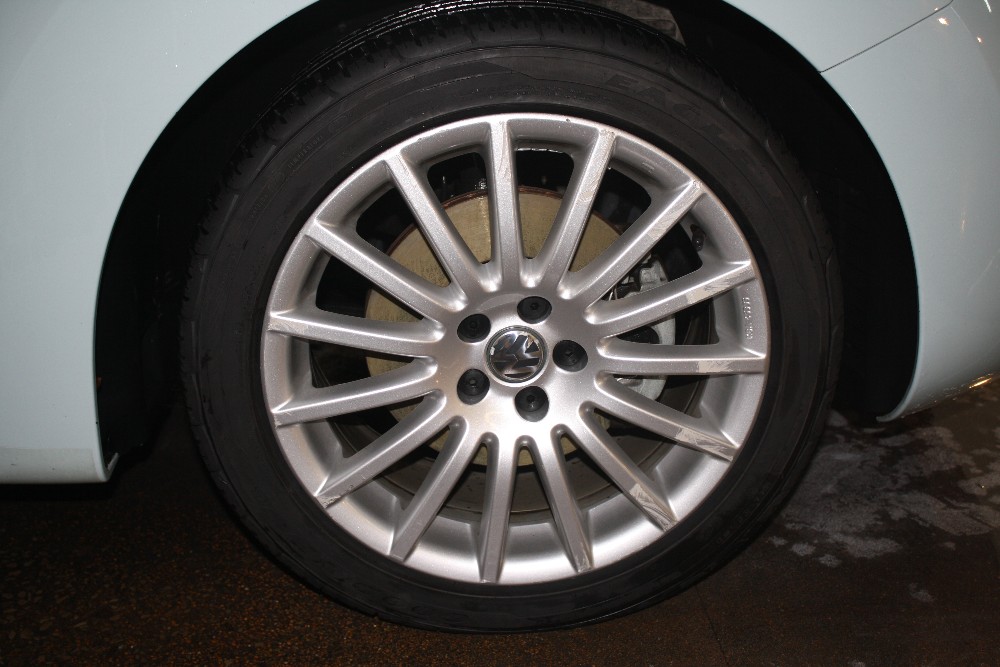 Step 1 – Make sure that the tires are completely dry after using Lane's Black & White Tire Cleaner.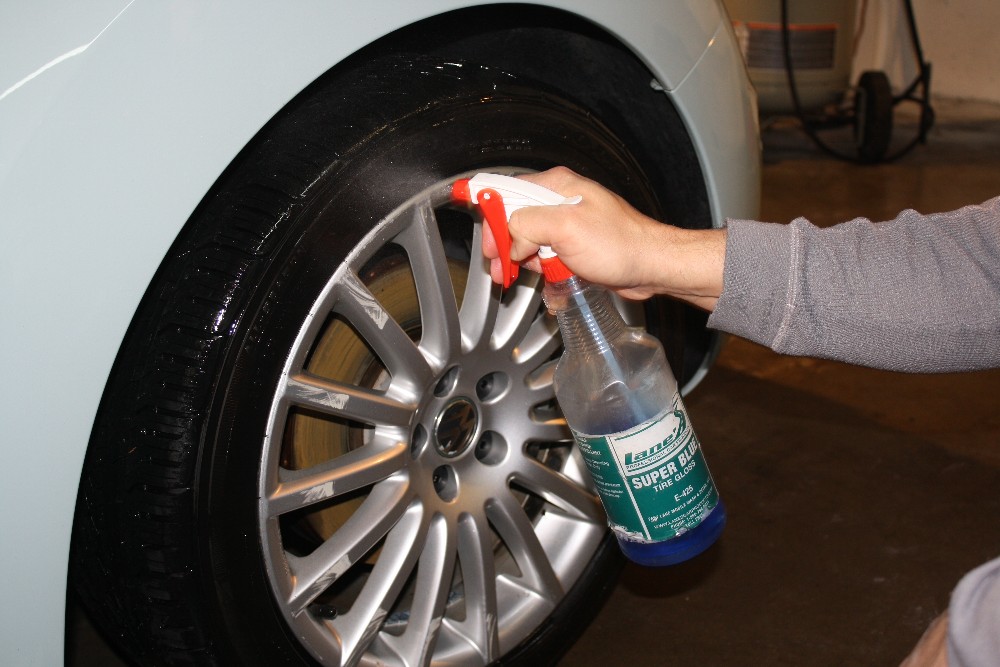 Step 2 – Now you are ready to apply Lane's Super Blue Tire Gloss using even strokes with the provided trigger sprayer.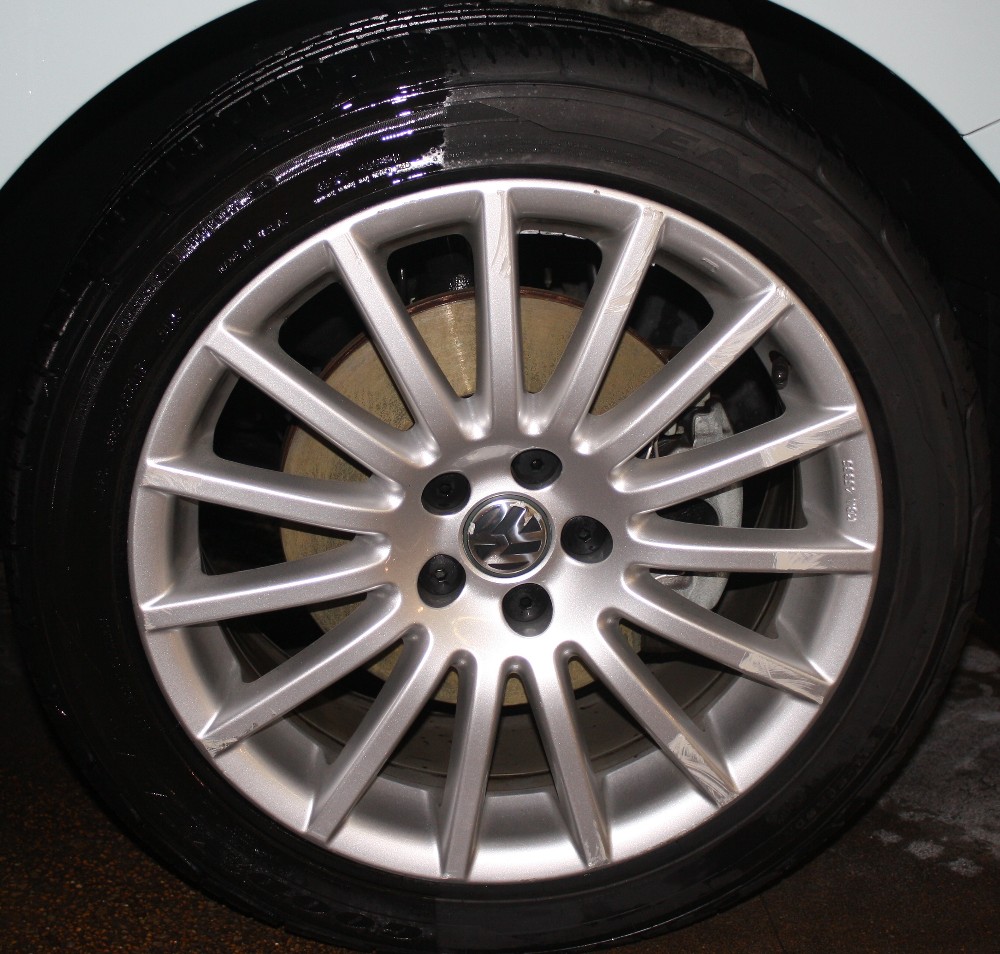 Step 3 – If you prefer, you can use ire dressing applicators. to even out the tire shine.
As you apply Lane's Super Blue Tire Shine, you will notice a dramatic difference in the look of your tires.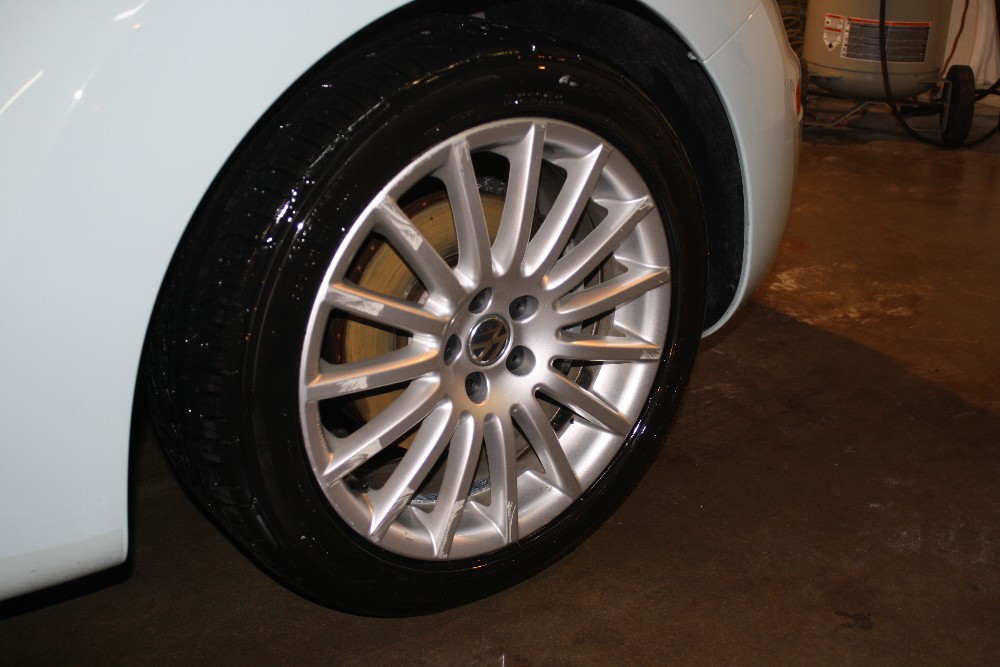 Now that you have fully dressed your tires with Lane's professional tire shine, you can walk away knowing you have taken the proper steps that will go a long way to increase the life of your tires.
---
Product Reviews
Write Review
Showing reviews 1-10 of 22 | Next
Tire shine

Posted by Isma on 22nd Oct 2016

This is the best tire shine I have ever used!

GREAT DRESSING

Posted by Unknown on 3rd Oct 2016

This a a great dressing, but the sprayer needs some serious improvement. Wear some gloves when using.

Great tire gel

Posted by Mile on 5th Apr 2016

Love this tire spray. Only complaint is the spray bottle nozzle tends to leak and gets on your hands.

Great

Posted by Tim on 6th Mar 2016

First time I tried the product I could telll the difference on my tires.

best tire shine

Posted by Unknown on 9th Nov 2015

Best super shine tire comparing to any tire shine

Best tire shine

Posted by Juan on 25th Oct 2015

Best tire shine I've ever used, wont run or dip.

Excellent Product - Marine Use

Posted by Unknown on 8th Oct 2015

We use this product on all of our new and used boat trailers. This is the only product we have found where the Tire Shine stays on even after multiple launches in the Gulf of Mexico. Does not sling and very easy to apply. We also use this on all of our company Vehicles..

Bass Pro Shops - Tracker Marine Boat Center. The #1 Mako Dealer in the World

Best Made

Posted by Bob on 2nd Sep 2015

Besides a gel - which slings and is a pain in the ___ to apply, this is simply the best spray on tire dressing made.

Holds it's look

Posted by Unknown on 28th Jul 2015

Like the stuff- It does cost more than others - Still plan to use it

OUTSTANDING PRODUCT!!

Posted by Tracker Marine Boat Sales / Bass Pro Shop on 1st May 2015

This is by far the best product on the market. We use Lanes Blue on all our new boat trailers and tow vehicles as it is the only product we have used that withstands several boat launches and keeps the tires from turning brown. Also here in South Florida, it helps minimize tire cracking and pre-mature breakdown.
Showing reviews 1-10 of 22 | Next
Find Similar Products by Category
---