Product Description
Best Auto Leather Cleaner
Removes Stains, Dirt, Oil And Grime With Ease
Safe For All Leather Surfaces
Eliminates Hard Scrubbing
Heavily Concentrated
Trigger Sprayer Included With 16oz And 32oz Sizes
Leather seats are hot in summer and cool in winter months. Why do the majority of customers that buy cars want leather? Is the leather smell what attracts the buyer to leather interior or the fact that having leather seats will increase the resell of their vehicle? Whatever the reason is, if you purchase a car with leather seats, proper leather care will keep the look, feel and smell of new leather.
With today's hectic schedule of work, hauling the kids and eating on the run, undoubtedly spills and stains happen.
Now you can remove stains, dirt, oil and grime with Lane's auto leather cleaner, guaranteed to save you time! Each month we are faced with cleaning the dirtiest leather seats. Without Lane's auto leather cleaner, that would be impossible. If you have a new or used car with leather seats feel confident you can achieve professional results with Lane's car leather cleaner.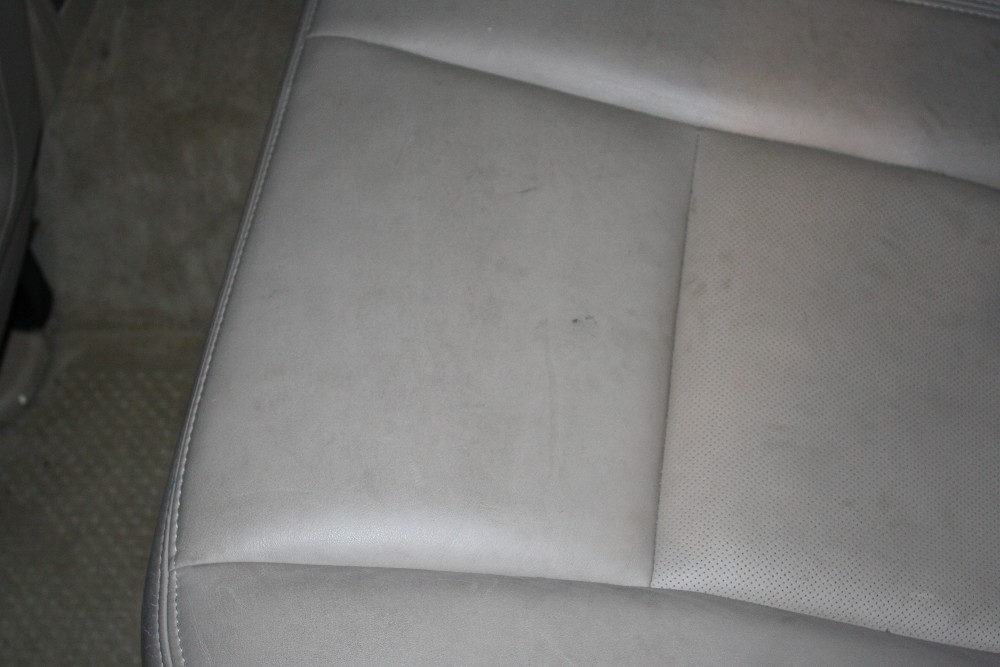 Instructions for cleaning the dirty leather surfaces in your vehicle (including seats and steering wheels):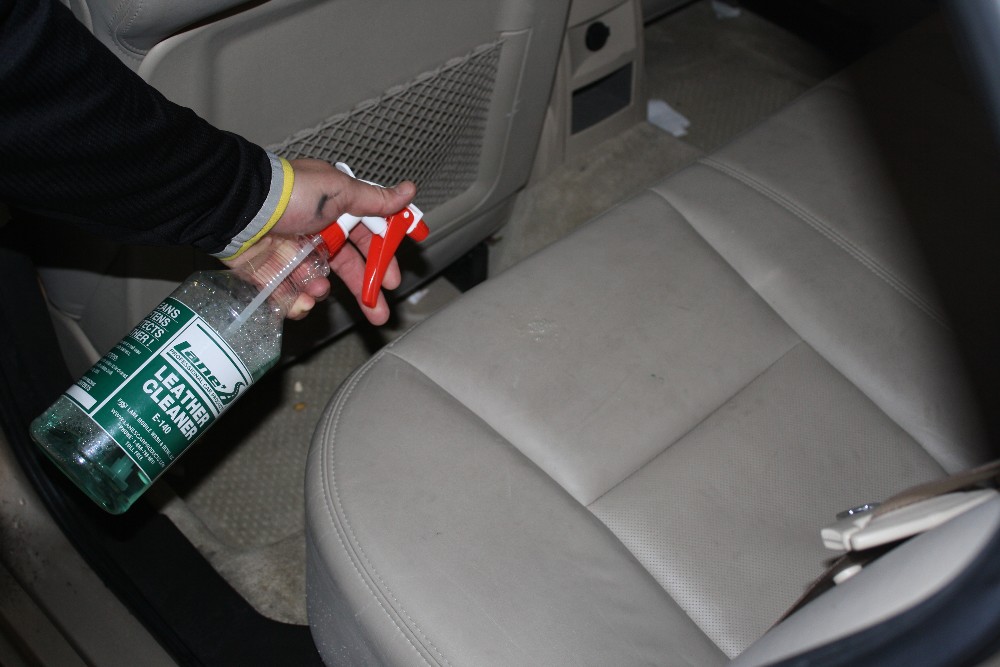 Step 1 – Spray the surface you are wanting to clean with Lane's Leather Cleaner.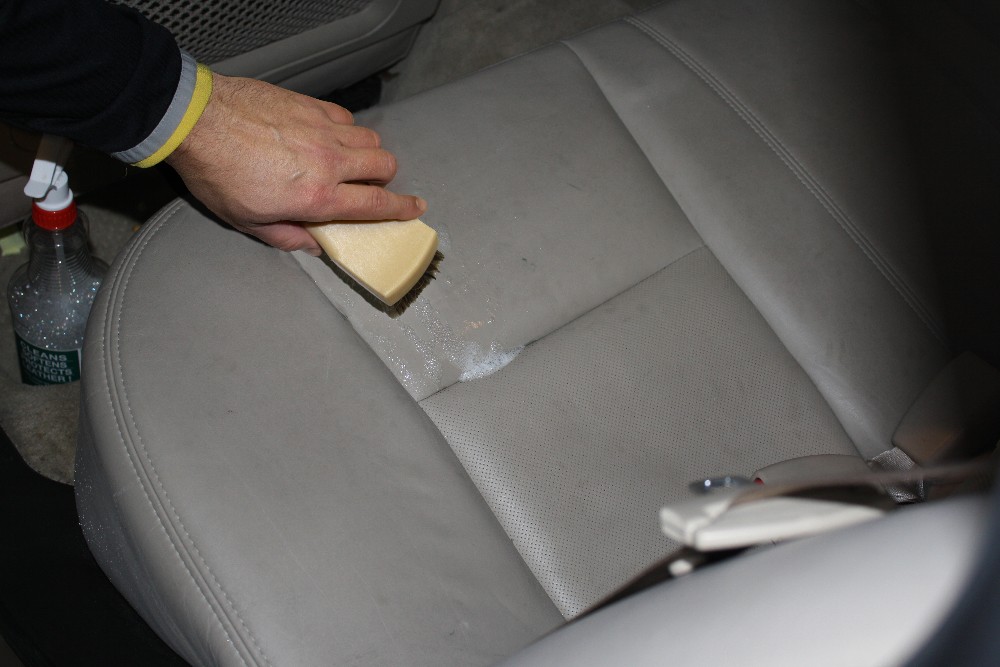 Step 2 – Next take a microfiber towel or interior detail sponge (strongly recommended) and lightly agitate the leather surface to break up and remove the dirt.
Step 3 – Now that you have cleaned the surface of the leather, wipe clean with a microfiber towel.
When comparing clean and dirty, you will notice a distinct difference.
Step 4 – Once your leather is clean you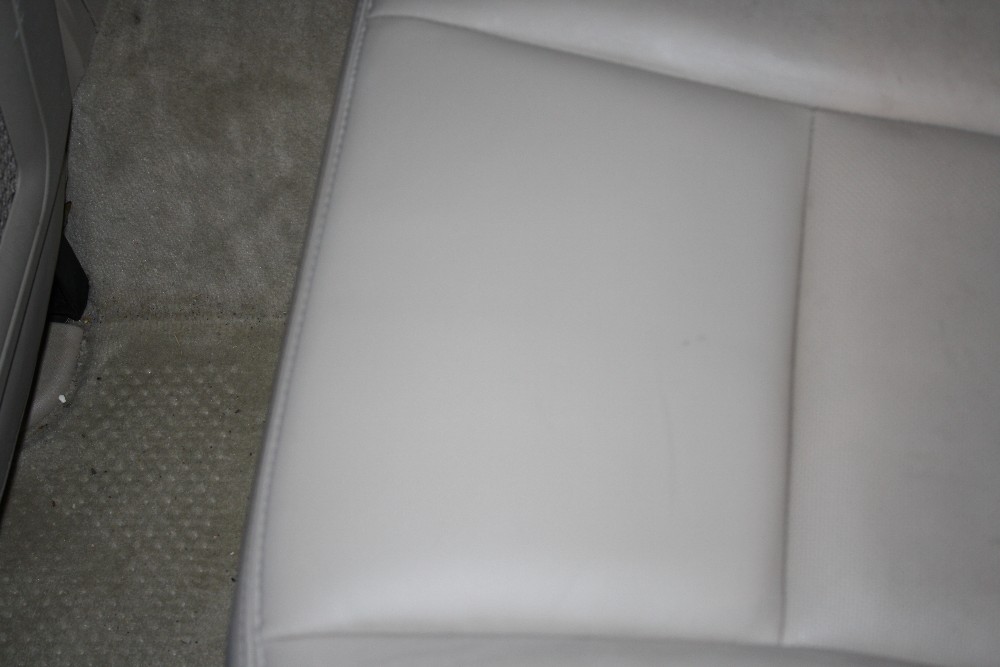 are ready to apply Lane's Leather Conditioner.
---
Product Reviews
Write Review
Love Your Products

Posted by Nikki on 18th May 2015

I have been buying your leather cleaner some several years and i love it. I tell all my friends about it and how well i like it. I recently bought the car wash kit and i LOVE it as well. I just wanted to say thank you and that i love your products!!

Good Stuff

Posted by Shawn Bechard on 13th Nov 2014

Just pick it up and love it. I had not treated my seats in a while and it worked great.

Awesome Product

Posted by Ray K on 13th Nov 2014

You will not believe this product. Have 2009 Lincoln MKS with snow white leather interior. Wipe down the entire interior once every two weeks, takes about 20 minutes. It is immaculate! People do not believe we've had the car nine months!
Find Similar Products by Category
---